I was born on a dairy farm in Lancaster County, PA, the youngest of three brothers. My parents soon sold that farm and bought another farm near a new Mennonite church in southern NY. They modeled for their sons gladly helping the work of the church any way they could -- and today all three of us are serving as pastors. (Audio of
what I shared at my father's funeral
in September 2012.)
After two years of graduate school, I chose to take a break from my studies by joining a Mennonite service unit in Corning, NY. The congregation there gave a bookish, quiet young volunteer an official leadership role. Soon I decided I was learning too much to go back to school! I continued to pastor that congregation for 30 years.
Since 1997 I have taught Bible courses at various places, including Ukraine and Ethiopia, and also served a couple terms on Mennonite Church USA's denominational executive board.
In 2009 I began as Pastor at Trissels Mennonite Church in Broadway, VA.
SCHOOLING:
1972-1974 - attended Elim Bible Institute near Rochester, NY.
1976 - received Bachelor of Science from Eastern Mennonite University (Harrisonburg, VA).
1979 - received Master of Arts in Religion from Westminister Theological Seminary (Phila).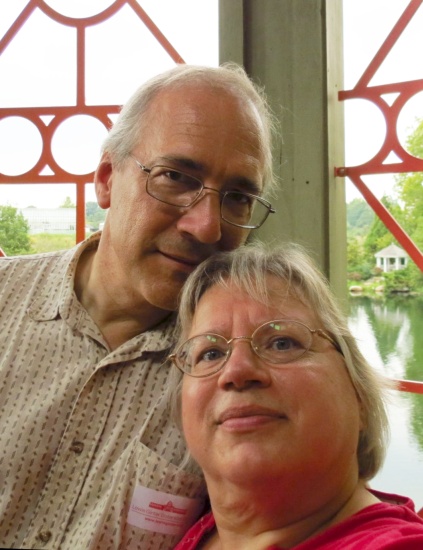 FAMILY:
Married Karen (Nussbaum) in 1983.
Have four children, all young adults.
INTERESTS:
Reading, singing, computers (thus these web pages!), camping.
Most of all, I enjoy the challenge of presenting complex truths and issues in simple words (enjoy trying, anyways!) and am restless until every major point is thoroughly grounded in Scripture and clearly connected to daily life. I continue to be amazed at the health and wholeness flowing from the teachings of the Bible and from the Spirit of Christ in the church.
Read our family's
2016 Christmas letter
.
2015 Christmas letter
2012 Christmas letter
2011 Christmas letter
2010 Christmas letter